International Organ Festival Olomouc
The 55th edition of the traditional international meeting of organists will take place from 4-18 September 2023.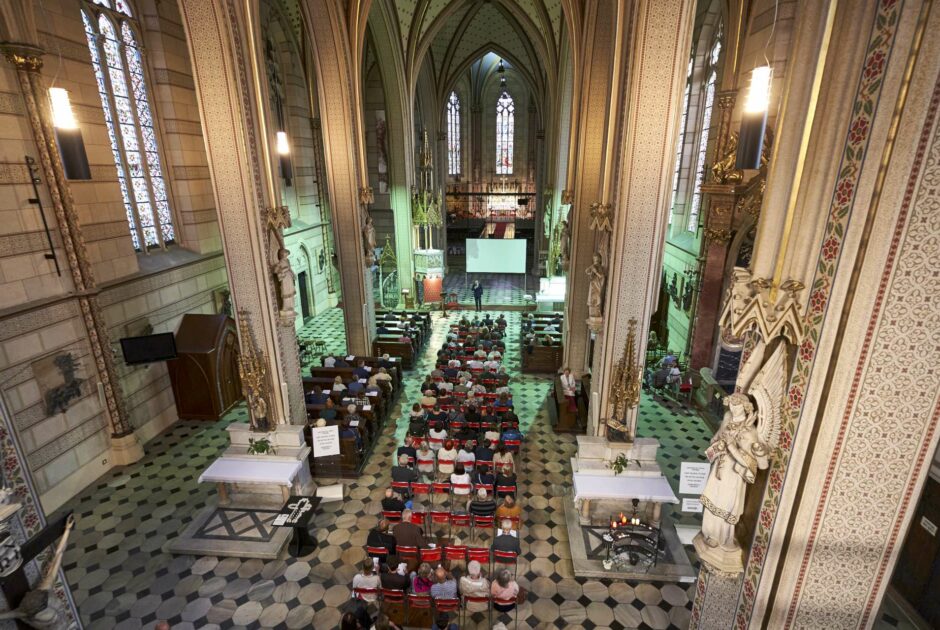 The International Organ Festival has been an inseparable part of the cultural life of Olomouc for more than half a century. After several years, following a thorough reconstruction of the organ in St. Moritz Church, it returns to this church, with which it has been closely linked since its inception. Nevertheless, we do not want to deprive the listeners of the sonic beauty of the organ in other Olomouc churches, which is why this year's concert will also be hosted by St. Wenceslas Cathedral. This year's edition will also bring the audience a variety of interesting concerts and unusual dramaturgical moments.
The concerts take place at the venues listed above from 19.00.
Tickets for individual concerts 200 CZK / 100 CZK.
Festival program:
4. 9.
Kateřina Málková (CZ)
A spectacular return of the organ festival to St. Moritz Cathedral
7. 9.
Axel Flierl (DE)
French-German Dialogues
11. 9.
Pavla Salvová a Jan Rotrekl (CZ)
Music for Four Hands and Four Feet
14. 9.
David Cassan (FR)
When the boundary between composition and improvisation disappears…
18. 9.
Balázs Szabó (HU)
Max Reger jubilant
Photo gallery