Reduta Hall
Large concert hall, 500 seats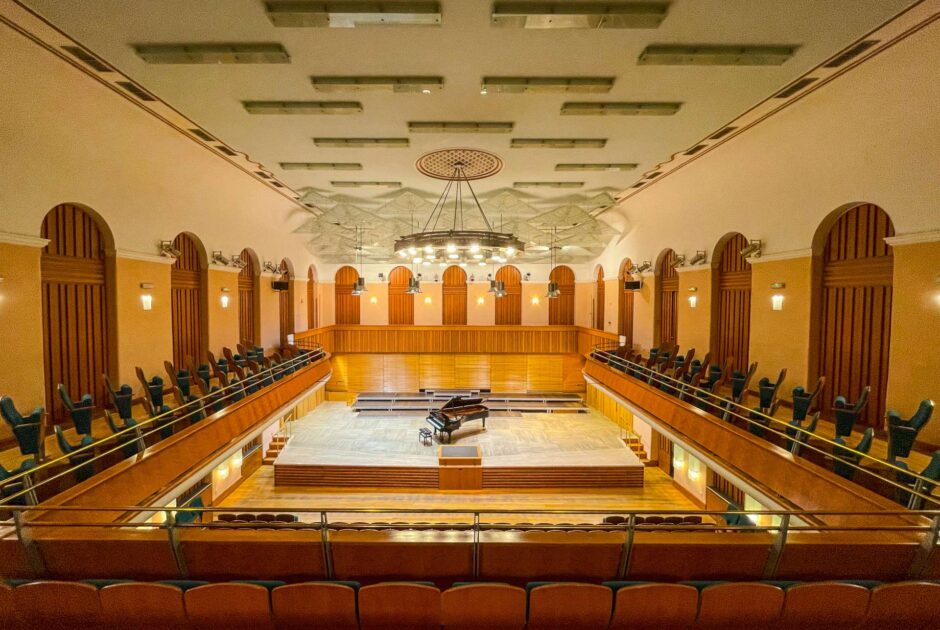 The Reduta Hall with its spaces originally served as a dance hall with a balcony of the same width around the entire perimeter of the hall. For the needs of the Philharmonic Orchestra, a raised stage was built in earlier and the obstructing balcony above the stage was narrowed. A large gilded chandelier hung in the centre of the hall.
However, nothing of the original interiors has survived, so the authors were able to lean towards contemporary trends in architectural restoration when deciding how to approach the reconstruction. The whole concept of the design is based on a dialogue between the original Empire architecture and the modern concept of the interior.
During the reconstruction in 2001, emphasis was placed on improving the acoustics of the hall, to which the interior was fully adapted. The number of seats for the audience was also increased.
The hall has a spacious foyer on the ground floor, while the Mozart Hall functions as a foyer upstairs.
Documents for download
Contact
Mgr. BcA. Adam Procházka
Photo gallery